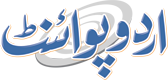 Sartaj Aziz Meets US Secretary Of State John Kerry
Muhammad Rameez Published July 26, 2016 | 10:37 PM
ISLAMABAD, (UrduPoint / Pakistan Point News - 26th july, 2016) : US Secretary of State John Kerry has assured Foreign Affairs Adviser Sartaj Aziz that the United States was ready to improve and expand its multi-dimensional partnership with Pakistan. During the meeting, held on the sidelines of the ASEAN Regional Forum (ARF) Ministerial Meeting in Vientiane, Lao People's Democratic Republic, Adviser Sartaj Aziz and Secretary Kerry also exchanged views on the regional situation with special reference to Afghanistan and agreed on the importance of promoting the Afghan-led reconciliation process, a press release issued by the Ministry of Foreign Affairs here on Tuesday said.
Secretary Kerry appreciated Pakistan's determined efforts to eliminate terrorist groups in Pakistan's tribal belt with considerable success. The two sides also reviewed Pakistan-US bilateral relations.
Secretary Kerry said he would like to visit Pakistan in the near future to review bilateral cooperation and discuss regional issues. The ARF Ministerial Meeting, which was attended by 10 ASEAN members and 17 dialogue partners, concluded on Tuesday.