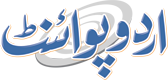 SECMC To Hire Local HTV Drivers In Thar
Sumaira FH Published July 21, 2016 | 02:35 PM
ISLAMABAD, (UrduPoint / Pakistan Point News - 21st july,2016) : Under its skill development campaign called, `Hunarmand Thar, Khushhaal Pakistan', Sindh Engro Coal Mining Company (SECMC) together with its partners has initiated another landmark drive for the employment of experienced local HTV drivers for its mining project in Thar Coal Block II.
Under this drive, a 5 day campaign would run to select over 200 experienced HTV licensed drivers from District Tharparkar, Umerkot and adjoining districts who would be considered for further evaluation, said a statement issued here on Thursday.
Upon successful completion of the week long selection drive and subsequent evaluation by SECMC's third party contractor and China Machinery and Engineering Corporation (CMEC) who are the EPC Contractor for Mining Project in Thar Block-II, these drivers would be inducted in the mining Project in Block II. From the outset, the pinnacle success of SECMC's project led activity in Thar has been its eagerness to ensure the participation and development of the communities in its midst - the Project itself is one of great national importance and it would also seek to bring prosperity to the underprivileged population of Tharparkar.
A unique pioneering initiative such as the one being initiated under the banner of `Hunarmand Thar, Khushhaal Pakistan' would seek to train over 1,500 locals, in several different trades required for the skill manpower requirement for both the mining project being undertaken by SECMC and the power plant project, being undertaken by Engro Powergen Thar Limited.
The drive which has been initiated today with much aplomb, enthusiasm and hope for a better, brighter future for Tharis and their future generations has been funded by CMEC, SECMC's equity partner and its EPC contractor. The development of the Thar Coal Project would ensure prosperity not only for the nation but also for the people of Thar, whose means of income would increase multifold with the creation of skilled jobs and entrepreneurial activity.
The `Hunarmand Thar, Khushhaal Pakistan' campaign would lead an endeavor which would seek to train the local populace in a sustainable manner which would expand their sources of income not only for the duration of the Project but also for similar projects in the area in the future. In the past few months, under the same program, SECMC has steered campaigns for the training of 200 local unskilled manpower for a three month long program at NLC's facility at Dina, Islamabad, after which they will become certified HTV drivers.
Induction into the mining project would bring them closer to their dream of Thar Coal and its vast potential for improving the economic dynamics of the region at large.