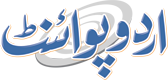 Secretary Agriculture Satisfied With Cotton Crop Situation
Faizan Hashmi Published August 04, 2016 | 08:25 PM
MULTAN, (UrduPoint / Pakistan Point News - 4th August, 2016) : Secretary Agriculture Punjab Muhammad Mahmood Thursday said that all possible resources were being utilised to achieve the cotton production targets. The incumbent government has taken various initiatives to get better cotton production this year and to minimise the cost of production.
He said that weather conditions were favourable and cotton crop was safe from pests attack so far. Secretary Agriculture expressed these views while briefing the media after cotton crop management group (CCMG) meeting at CCRI here. He urged the growers to follow the agriculture advisory on daily basis and keep in mind the weather conditions during irrigating and applying spray on cotton crop for getting better results.
He advised the growers to spray at night time, as it contains more efficacy. Mahmood said that they had established complaint centres at district level to address the growers complaints regarding agriculture field staff.
He said that they had decided to impart three months training to graduates while they would also be deputed at thier native villages to provide agriculture extension services to local growers as there are 26,000 villages across the province. He said that they were conducting intelligence based raids across the province agaisnt fake pesticide and fertilizer dealers while 290 FIRs had been lodged and arrested 91 accused while seized fake pesticides and fertilizers. He said that 6,000 laser levellers would be provided to growers this year on subsidised rates so that growers could level land while the department has sought applications from growers by August 8. He said that 20,000-acre agriculture land would be shifted on drip-irrigation system while solar plates would be given to growers for running pumps.