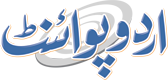 Senate Body Adopts "Prevention Of Electronic Crimes
Bill-2016" Unanimously
Fahad Shabbir (@FahadShabbir) Published July 26, 2016 | 04:02 PM
ISLAMABAD,(UrduPoint / Pakistan Point News - 26th july,2016) :The Senate Standing Committee on Information Technology and Telecommunication unanimously adopted "Prevention of Electronic Crimes Bill-2016" here on Tuesday. The committee which met with Shahi Syed in chair discussed the bill in detail. The Chairman said, the bill will be handed over to the Senate Secretariat and it is up to Senate to bring the bill on the agenda". Shahi Syed thanked all the members of the committee for showing keen interest and said "The bill had been adopted unanimously due to cooperation of members and the Ministry of Information and Technology and Telecommunication." The chairman also thanked and appreciated State Minister for Information Technology Anusha Rehman for extending support to the committee. Anusha Rehman also thanked the committee members and chairman for unanimously adopting the bill. The "Prevention of Electronic Crimes Bill-2016" had been passed by the National Assembly and it was refereed by the Chairman Senate Mian Raza Rabbabi to the committee for further consideration.
Under the law terrorism electronic fraud exaggeration of forgery crimes hate speeches pornographic materials about children illegal access of data (hacking) as well as interference with data and information system (DOS and DDOS attacks) specialized cyber related electronic forgery and electronic fraud etc would be punishable acts.
Briefing on the different PSDP projects on NITB the minister said that an Internal Audit was conducted by the ministry to ascertain the true facts in September 2013 for previous years.
Outcome of the audit revealed that there were probabilities of inefficiency and misappropriation of funds by the employees of PCB and EGD. She said that financial, administrative and procedural irregularities were reported by the audit. On the basis of audit report, she said, the ministry referred the matter to Federal Investigation Agency (FIA) on January 23 2014.
The minister said that around Rs 20 billion of Universal Service Funds (USF) are being used for the extension of telecommunication services to un-served areas. She said that 2 and 3 G service will be introduced in remote areas of Balochistan. She said many projects had been launched in the Balochistan province.