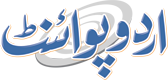 Senate Body Annoyed Over Mismanagement, Corruption In USC
Faizan Hashmi Published August 16, 2016 | 07:09 PM
ISLAMABAD, (UrduPoint / Pakistan Point News - 16th August, 2016) : Senate Standing Committee on Industries and Production here on Tuesday expressed displeasure over the mismanagement and corruption in the Utility Stores Corporation (USC). The Committee which met with Senator Hidayatullah in the chair also directed the official concerned to submit a detail audit report of the year 2015-16 before the body by its next meeting. Speaking on the occasion, Senator Kalsoom Parveen expressed dis- satisfaction over the quality and standard of daily used item being sold at USC country wide network. She asked for improving the quality and standard of the commodities in order to enhance the sale and services of the corporation to make it an profit oriented national entity. Chairman board of Directors of USC, Jamal Sadiqui apprise the meeting that the corporation has introduced several measures to check the mismanagement and corruption. He said USC was also improving its purchasing mechanism in order to provide quality daily consuming items and haired independent audit agencies. He said a quality assessment committee was formed and quality surveyor was also haired besides the automation of the USC outlets with the latest IT system and minimizing the access to cash for checking the corruption.
He said the USC would also introduce fresh and non-food items in order to enhance the sale of its outlets, which would help in strengthening the financial health of the corporation. Managing Director USC, Muhammad Wasim informed the meeting that sale of the corporation was recorded at Rs.
74,794 million, where as it earned Rs.5793 million profit during period under review. He informed that the National Accountability Bureau (NAB) was investigating three cases of corruption, where as Federal Investigating Agency was also holding an inquiry into 116 cases worth Rs.
707 million. Secretary Ministry of Industries and Production informed the meeting that salaries of the employees of Pakistan Steel Mills upto March were cleared and summary for the payment of next two months has been sent to the government. Earlier, the meeting also expressed annoyance over the delay of car delivery by the local auto manufacturers and stressed the need for controlling their uncompetitive behavior. The Committee asked the Engineering Development Board to submit data of car manufacturing, supply and demand in the next meeting of the Committee. Senators, Taj Haider, Mian Muhammad Ateeq Shaikh and Kalsoom Parveen attended the meeting.