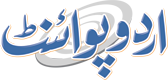 Senate Body Takes Notice Of Malpractices By Ex-VC At Hazara Varsity
Rukhshan Mir (@rukhshanmir) Published July 25, 2016 | 06:59 PM
ISLAMABAD, (UrduPoint / Pakistan Point News - 25th july, 2016) : Senate Standing Sub-Committee on Education Monday reprimanded former Vice Chancellor (VC) of the Hazara University for expressing his unconcerned on malpractices, corruption, illegal appointments and violation of rule of law at the varsity. The senate body meeting held here under the chairmanship of Senator Nauman Agha Wazir also took strict notice of involvement of the EX-VC Hazara university Dr Sohail Amman in the different malpractices. Senator Nauman Wazir said that the canteen contractor had been involved in construction illegally with in the varsity but the VC remained unaware, adding, it is not possible.
The body also observed a lot of irregularities in the Hazara University and said those who are involved in the malpractice at varsity should be suspended.
Chairman Higher Education Commission Dr Mukhtar Ahmad speaking on the occasion said that a strict action would be taken against corrupts identifying. Senator Azam Sawati said that he had established the university for the quality of education but the crooked management have spoiled the image of the varsity. The body directed the HEC to take strict action and punish him for violation of law. Chairman of the committee Nauman Wazir Khatak directed the HEC to use its power and take notice of the issue of Hazara University. The body meeting was attended by Mushahid Hussain Syed, Azam Sawati, Chairman HEC Dr Mukhtar Ahmad and representative from the Hazara University.