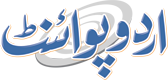 Senate Passes Resolution To Express Solidarity With Turkish People, Govt
Umer Jamshaid Published July 20, 2016 | 10:06 PM
ISLAMABAD, (UrduPoint / Pakistan Point News - 20th july, 2016) : The Senate on Wednesday adopted a resolution unanimously to expressed solidarity with democratic government and great people of Turkey. Senator Azam Khan Swati on behalf of all members of the house moved the resolution. "The Senate admires, congratulates and pays its tribute to the brave people of Turkey who displayed an uncommon courage by upholding democratic norms and defeated military coup and save their country from anarchy and civil war," the resolution said.
"It was so moving to see common Turk took to street and world witnessed that human flash stopped steel Tanks on just a single call of its leader, President Rajjap Tayyab Erdogan.
We admire all opposition political parties for their historic and unprecedented resolve to protect democracy. We stand by our brotherly country in this very define moment of their political history and pray for those who lost their lives for a just cause of defending the future of their country", the resolution further said.