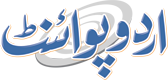 Sexual Harassment Ruining Society: Maliha Husain
Muhammad Irfan Published September 07, 2023 | 08:14 PM
Maliha Husain, executive director, Mehergarh -- a Center for Learning, has said sexual harassment is ruining society as cancer
FAISALABAD, (UrduPoint / Pakistan Point News - 7th Sep, 2023 ) :Maliha Husain, executive director, Mehergarh -- a Center for Learning, has said sexual harassment is ruining society as cancer.
"Hence, we all from, parents to teachers, are duty-bound to play a proactive role for rooting out the evil in an effective way," she stressed.
Addressing a seminar on 'Sexual Harassment Act 2010' at the University of Agriculture Faisalabad (UAF), she said sexual harassment was common phenomena, but unfortunately, it was not discussed in our society.
"Although the Sexual Harassment Act 2010 safeguards lives of people from the societal evil, yet there is a dire need to provide awareness about it at the public level," she said.
"The discussion on sexual harassment in families is considered as a taboo. We should hold conversation in this regard to create awareness so that we can get rid of the menace," she added.
Maliha Husain said that in our society not only women but also men fell victim to sexual violence. In today's age, friendships start through internet and its videos, sometimes, lead to crimes. However, implementation on Sexual Harassment Act could help weed out the evil if it was implemented in letter and spirit, especially at the institution level, she added.
Dean Faculty of Veterinary Sciences Prof Dr Farzana Rizvi, Director Students Affairs Dr. Nadeem Abbas, Chairman Dr. Rao Zahid Abbas and Dr. Sidra Ejaz also spoke.