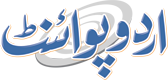 SFA To Launch Model Food Fortification Project For Addressing Nutritional Deficiencies
Fahad Shabbir (@FahadShabbir) Published October 13, 2023 | 10:47 PM
The Sindh Food Authority (SFA) will initiate a model food fortification project in the province to address the issue of malnutrition by the addition of essential nutritional elements in salt, cooking oil and wheat flour
KARACHI, (UrduPoint / Pakistan Point News - 13th Oct, 2023) The Sindh Food Authority (SFA) will initiate a model food fortification project in the province to address the issue of malnutrition by the addition of essential nutritional elements in salt, cooking oil and wheat flour.
Sindh Food Authority, National Fortification Alliance and the Department of Food Sciences and Technology Karachi University will jointly work on the project aimed at the provision of a nutrient-enriched balanced diet to the malnourished population in Sindh province, said a statement issued here on Friday.
The decision was taken in a meeting between Director General Sindh Food Authority Agha Fakhar Hussain, newly appointed Provincial Manager of National Fortification Alliance Naveed Bhutto and Assistant Professor Dr.
Ghafran Saeed and Dr. Khawaja Masood of Food Sciences and Technology Department Karachi University.
Speaking at the occasion, Agha Fakhar Hussain said that SFA as a controlling authority was determined to fulfill its responsibilities with regard to the plan envisaged for addressing the issue of malnutrition. He also assured cooperation by SFA to all relevant stakeholders for the success of the project.