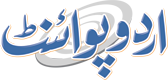 Shehbaz Inaugurates Modern VIC System
Umer Jamshaid Published July 23, 2016 | 08:45 PM
LAHORE, (UrduPoint / Pakistan Point News - 23th july, 2016) : Punjab Chief Minister Muhammad Shehbaz Sharif on Saturday inaugurated the first and the most modern Vehicle Inspection & Certification System (VICS) of the country at Kala Shah Kaku. After inaugurating the system, he inspected its station in Kala Shah Kaku and reviewed in detail all phases of inspection and certification of vehicles.
He was also given a briefing on this occasion. The Chief Minister said that this latest system had been introduced with the cooperation of a prominent Swedish international company OPUS for the safety of the people travelling on roads.
He said scope of this system will be extended to the whole province. He said that this system would also reduce cases of car theft. Later, addressing the inaugural ceremony of VICS, Shehbaz Sharif said the Punjab government had launched a mega programme which had been initiated from Kala Shah Kaku, Sheikhupura.
He said that a total of 39 stations would be set up under VICS in Punjab by the end of 2017 whereas three centers would be established in Lahore. The scope of this programme would be extended to the whole province, as it was a big programme not in terms of cost or size but with regard to the safety of persons travelling on roads, he added. The Chief Minister thanked Provincial Law Minister Rana Sana Ullah, Chief Secretary, Secretary Transport and authorities of OPUS company and said that it was the first project of its kind which would cost Rs one billion and its sole purpose was safety of common man and travelers.
He said the new system would completely change the existing setup. He said death of passengers due to decrepit vehicles and defective breaks was a tragedy. The Chief Minister said that those transporters and vehicle owners who would cooperate voluntarily will be given due respect while non-cooperative elements would be sent to police stations and jails.
He said that loss of innocent lives could not be afforded. He said that the center set up at Kala Shah Kaku under VICS was fully computerized and modern equipment has been installed for the checking of vehicles. The Chief Minister said that splendid measures were being taken under the leadership and guidance of Prime Minister Muhammad Nawaz Sharif.
He said that there was also a need to improve traffic system. The Chief Minister also directed Inspector General Police (IGP) to take immediate steps for improving traffic system in Punjab. He said the Punjab government had also decided to establish Driving Licensing Authority to improve the system of driving licenses.
He said that this authority would operate on the pattern of VICS. The Chief Minister congratulated the authorities concerned over the successful completion of the modern system. Referring to Sahiwal Coal Power Project, Shehbaz Sharif said this power project of 1320 megawatts was to be completed in December 2017 but now it would be complete in June 2017.
He said that it was by the grace of Almighty Allah and hard work of those working on the project that the project had become a reality. He said that completion of such a big project in such a short period was unprecedented.
He said that work was also in progress speedily on Port Qasim Coal Power Plant. He said that due to completion of energy projects, electricity would be available in abundance next year. He said under the leadership of Prime Minister Nawaz Sharif, the journey of progress and prosperity had started. He said elements involved in politics of sit-ins had again become active and were bent upon undermining this process.
He said that after success of Pakistan Muslim League-N in Azad Kashmir elections, these elements should learn a lesson. He said it was unfortunate that these elements were again trying to create hurdles in the process of national progress and prosperity.
However, he said, Pakistani nation would not allow anyone to undermine national interests and will foil negative designs of such elements. Secretary Transport informed about the importance of the project and said that OPUS company will set up a total of 39 stations under VICS and two stations have been completed at Kala Shah Kaku and Green Town, Lahore. Chairman OPUS Group Carl Magnusgreko while addressing the ceremony said that OPUS was working across the world in the field of road safety and he was deeply impressed with road infrastructure when he visited Punjab first time in 2013.
He said that measures were also necessary about road safety. Swedish Ambassador Ms. Ingrid Johansson said that it was a pleasure to work with the Punjab government in the important sector of road safety and this programme will play an important role in the protection of human lives.
She said that Swedish government would further promote trade and economic relations with Pakistan. Federal Minister Rana Tanvir Husain, Provincial Minister Rana Sanaullah, Chief Secretary, Assembly Members, officials of OPUS group and a large number of people were also present.