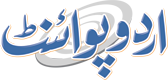 Siddiqui For Upholding Allama Iqbal's Philosophy, Ideology
Fahad Shabbir (@FahadShabbir) Published August 15, 2016 | 10:41 PM
LAHORE, (UrduPoint / Pakistan Point News - 15th August, 2016) : Advisor to Prime Minister on National History and Literary Heritage, Irfan Siddiqui on Monday stressed the need for upholding the philosophy, thoughts and ideology of Allama Muhammad Iqbal (RA), who always inculcated hope, courage and national unity among the Muslim. He was addressing a seminar on "Iqbal, Kashmir and Pakistan" arranged by Iqbal academy Pakistan at Aiwan-e-Iqbal.
Waleed Iqbal, Zulfiqar Cheema, Mian Afzal Hayat and Ayesha Ghazi also spoke on the occasion. Siddiqui was of the view that Allama Iqbal had never been irrelevant in our life, as "Allama Iqbal is not only our past and present but also future as well." poet of the East and great philosopher, throughout his life, had promoted Islamic teachings, national unity, human values, love, fraternity, and tolerance, he added.
In his poetry, he said, Allama Iqbal had always personified the Muslim as Shaheen (Eagle)- the symbol of hope, courage, grandeur and bravery, citing that eagle never lowered his flying; never been preyed in net (conspiracy) or be deceived and achieved his prey through his own power. He asserted that the nation despite having a great personality- Allama Iqbal- as their role model, thought of being helpless, poor, starved and deprived, would never turn its future bright rather die down ethically, culturally and traditionally. Siddiqui underscored the need for looking back into poetry and philosophy of Dr.
Allama Iqbal for moving forward with a faster pace and prove our metal in the world.
He cited that through his inspirational poetry, Allama Iqbal had then reunited and revitalized the Muslim nation that had lost hope and courage and bowed to chaos. The PM's Advisor also called upon the nation not to adhere to those spreading sheer disappointment, uncertainty, anarchy and chaos among them, adding that media, in this connection, had a greater role to play in giving hope and encouragement, and guiding the nation towards progress, prosperity and self-respect. He said, today, Pakistanis were much aware of their worth which was evident from the fact that Independence Day was celebrated with national zeal and spirit across the country, asserting that nation also had time and again rejected those spreading uncertainty and disappointment, in various elections.
He added that though Iqbal's name was not mentioned on the plaques of developmental projects initiated or completed by the present government but these projects were clear manifestation of Iqbal's thinking and philosophy about the country's advancement. He said, Allama Iqbal had uttered in his poetry hundred years ago what was going on in Held Kashmir today and he was quite confident and had firm believe in the freedom of Kashmiris. The firm resolves of Kashmiri people and their quest for freedom could never suppressed by atrocities and aggression unleashed by India in Occupied Kashmir since last many decades and people of Kashmir would definitely succeed in achieving their ultimate right of self-determination.