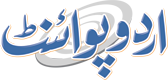 Sindh Caretaker Home Minister Along With IG Police Visits Katcha Area Of Kashmore-Kandhkot
Muhammad Irfan Published September 20, 2023 | 11:11 PM
Caretaker Sindh Home Minister Haris Nawaz along with Inspector General of Police Riffat Mukhtar reached Durrani Maher police station of the Katcha area of Kashmore-Kandhkot district and reviewed the operation against criminals on Wednesday
LARKANA, (UrduPoint / Pakistan Point News - 20th Sep, 2023 ) :Caretaker Sindh Home Minister Haris Nawaz along with Inspector General of Police Riffat Mukhtar reached Durrani Maher police station of the Katcha area of Kashmore-Kandhkot district and reviewed the operation against criminals on Wednesday.
They also visited various police stations and check posts in the Katcha areas of the district.
While talking to the media, the provincial minister said that our army can fight against India; the Katcha operation is not a big problem and we have to work for peace, tranquillity, law and order in Sindh province, he added.
He said that there was no pressure on us, we wanted to eradicate crime from Sindh including Karachi.
He said that we would conduct an operation against criminals and dacoits in Katcha and facilitators in Pakke areas.
While the police, Rangers and Special Branch are conducting operations together, he said.
The minister said if necessary, we will take help from the Pak army.
He said that the criminals and dacoits will surrender before the police and they will be dealt with according to law.
He said we want criminals to live their normal lives and their children to get an education.
Haris Nawaz said in consultation with the IG police Sindh, steps will be taken to eliminate the tribal system.
He said to provide facilities to the police, the police officials doing duty in Katcha will be given Katcha Allowance.
He warned that action will be taken against the facilitators who are involved in the kidnapping of people in the Kashmore-Kandhkot district.
On the occasion, IG Sindh Police said that all the officers/officials were doing good work, there was no pressure, and everyone should play their role.
The home minister also visited the joint pickets of the police and Rangers in the District.
DIG Larkana Javed Jaskani, Wing Commander Rangers Lt. Col. Jameel Ahmed, SSP Kashmore Rohail Khoso and others were present on this occasion.