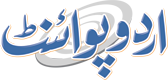 Sindh Govt Asked To Present Report On Leaked Video Of Under Trial Accused
Fakhir Rizvi Published August 02, 2016 | 11:03 PM
ISLAMABAD, (UrduPoint / Pakistan Point News - 2nd August, 2016) : The Sub-Committee of National Assembly on Information, Broadcasting and National Heritage Tuesday directed the Sindh government to present an inquiry report into the leaked video of an under-trial accused to the media. The meeting was chaired by the convener Imran Zafar Leghari,and it was attended by Talal Chaudhry,MNA. Chairman PEMRA Absar Alam, Secretary Implementation and Coordination Government of Sindh Rashid Qazi and Additional Inspector General Sindh Police Sanaullah Abbasi also attended the meeting. The committee gave the Sindh government three weeks time to thoroughly investigate the issue and present a complete report. Talal Chaudhry, MNA said that leakage of Dr Asim Hussain's video was not the first such video as in the past some other videos were also telecast by the media but the Sindh government department neither did investigate the matter,nor it moved a complaint with the PEMRA.
He said that it should be investigated as to who made the video and due to whose negligence,it reached the media houses.
The Secretary I&C Sindh government,said that for comprehensive investigation,the government would need about three weeks time. AIG Sanaullah Abbasi said that it was possible that when video was made,the accused was in custody of someone else. Imran Zafar Leghari said that telecast of videos of under trial accused could affect the proceedings of the cases against them. The Chairman PEMRA said that as per electronic media code of conduct videos of sub judice cases could be shown on television channeled provided that no comments were made which might affect the proceedings of the cases. He said that those should be held accountable who were responsible to protect the video.
He said that if Dr Asim has denied any such video,there was need to hold forensic analysis of the video to judge its authenticity. The sub-committee decided to hold its next meeting on the issue after August 20.