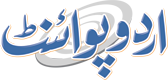 Sindh Police Official Arrested For Accumulation Of Illegal Assets
Sumaira FH Published August 17, 2016 | 05:52 PM
PESHAWAR, (UrduPoint / Pakistan Point News - 17th August, 2016) : National Accountability Bureau (NAB) Khyber Pakhtunkhwa arrested an accused Chanzeb, Official of Police Department, Karachi, Sindh, allegedly involved in accumulation of illegal assets of millions of rupees, said a press release issued here Wednesday.
As per details, the matter was brought into the notice of NAB Khyber Pakhtunkhwa authorities, which taking cognizance of the matter authorized an inquiry to ascertain the real facts and collect requisite evidence regarding moveable and immoveable properties owned, controlled and possessed by the accused persons in their name and in the name of their dependents. During the course of inquiry, it was revealed that the accused Chanzeb had piled up assets worth millions of rupees in his name and in the name of his dependent.
Their illegal properties, disproportionate to known sources of income included 3 Kanal 3 marla land at Sherwan Khord, Abbottabad, 2 precious houses at Metroville site Karachi, 15 marla commercial plot at Abbottabad, 10 Marla Double-Storey House at Kaghan Colony Abbottabad and 1Kanal 15 Maral land at Abbottabad.
Besides this, the accused have invested Rs. 8.7 million in Allied Bank Limited Trustee Fund. Inquiry is being actively pursued; more alarming facts are on card. The accused will be presented in the Accountability Court for obtaining his physical remand.