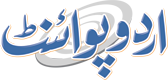 Solar-powered Umbrella Invented To Facilitate Hujjaj
Faizan Hashmi Published August 18, 2016 | 12:36 PM
ISLAMABAD, (UrduPoint / Pakistan Point News - 18th Augst,2016) : A Saudi-Palestinian firm has invented a solar-powered umbrella having a small fan, flashlight, and Global Positioning System (GPS) to assist Hajj pilgrims during the days of religious activity in Saudi Arabia. Co-founder of smart umbrella, Manal Dandis said this solar umbrella is specially designed for the pilgrims.
The built-in navigation system in this device quickly shows the location of the user, reported Saudi media. The umbrella's solar panels absorb solar energy and transform it into electrical energy, which is stored in the handle to generate power to explore the other umbrella's distinguish features. There are actually three buttons in the handle of the umbrella.
The blue button which is placed at the center of the handle is for the fan, while the yellow button is for the flashlight.
And finally, the black button which is placed at the top is for the GPS.
The GPS system was created to help pilgrims locate each other in case a person loses track of another. The parasol also contains three USB ports. The notion of the ports it to charge mobile phones as well as other electronic gadgets. The Palestinian student and Saudi-based scientist, who invented this smart umbrella are now looking for investors for their product to start mass production. Similarly, a Pakistan Hajj Volunteer Group (PHVG) and the India Fraternity Forum developed an app called Mina Locator that automatically locates the tents of the pilgrims. Every year, millions of Muslims perform Hajj.
But despite all provided facilities and marks, sometimes people lose track of their companions in the massive crowd.