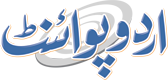 Speakers Paid Homage To Abdul Sattar Edhi's Life, Work
Muhammad Rameez Published August 01, 2016 | 08:26 PM
ISLAMABAD,(UrduPoint / Pakistan Point News - 1st Augst,2016) : Chairperson Rural Support Programmes Network (RSPN) Shoaib Sultan Khan said that `Living for others' was the philosophy of Abdul Sattar Edhi's life. He was speaking at a special reference to pay homage and to discuss Abdul Sattar Edhi's ideology of social service and charity, organized by Sustainable Development Policy Institute (SDPI), said a press release here Monday. He said, there was no comparable model to Edhi's philosophy and ideology.
People would trust Edhi because of his way of administration through his foundation. "Edhi did not step back and kept his love alive," he added. Executive Director, SDPI, Dr Abid Qayum Suleri said, keeping his legacy alive, is the best way of paying tribute to Abdul Sattar Edhi.
He said, SDPI would take lead in taking ahead Edhi's legacy and would conduct an empirical research on his model of social service. "Edhi's model is a success story for all of us, as there is a dire need of such interventions," he added.
Executive Director of Pakistan Center for Philanthropy, Shazia Maqsood said, Edhi's life is an example for all of us.
According to an estimate, Pakistanis are the most generous people in the world.
So, we need to make our philanthropic architecture strong, she added. Shazia Maqsood said, "We need to be very careful, while giving our donations, so that it should not fall into wrong hands." Deputy Chief, Edhi Foundation Islamabad Zone, Javed Dar in his deliberations said, people trusted Abdul Sattar Edhi because of his honest personality.
He said, Edhi could collect millions of rupees in couple of hours, which showed peoples' full trust in him, which is true about his foundation. "Only in Islamabad and Rawalpindi we have 180 ambulances, which reach at the sight of an incident in 5 to 10 minutes, which shows promptness of service and efficiency of the organization" he added. Youth from the participants showed their resolve to follow the lessons learnt.
They said, Edhi was above any recognition through Noble prize.