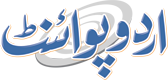 SSUET, PBGO Signs MoU For Support Academic Activities
Fahad Shabbir (@FahadShabbir) Published September 07, 2023 | 05:45 PM
Sir Syed University of Engineering & Technology (SSUET) signed a Memorandum of Understanding (MoU) with the Pakistan Business Group Organization to promote mutual understanding and scholarly collaboration by supporting academic activities among faculty and students of Sir Syed University
KARACHI, (UrduPoint / Pakistan Point News - 7th Sep, 2023 ):Sir Syed University of Engineering & Technology (SSUET) signed a Memorandum of Understanding (MoU) with the Pakistan Business Group Organization to promote mutual understanding and scholarly collaboration by supporting academic activities among faculty and students of Sir Syed University.
Areas of cooperation include joint research, Final Year Projects, seminars/workshops, an annual job fair participation, orientation/awareness sessions, job placement of young graduates, internship programs, industrial visits, etc, said a statement on Thursday.
Vice Chancellor Prof. Dr Vali Uddin said that the universities play an important role in teaching and learning, research and technology, providing professional training for high-level jobs, as well as the education necessary for the development of the personality.
President of Pakistan Business Group Organization, Naisr Shaikh said that PBGO aims to make Pakistan's economy strong and to create opportunities for Young entrepreneurs to accelerate and promote their businesses both locally and internationally.
Registrar Commodore (R) Engr. Syed Sarfraz Ali SI (M) signed the MoU on behalf of Sir Syed University, while President Nasir Shaikh, signed the agreement for the Pakistan Business Group Organization.
Earlier Prof. Dr. Muhammad Rehan gave an impressive presentation about Sir Syed University.
The event was attended by the Chairmen and faculty members including the Director Finance and Controller Examination.