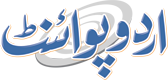 'Step Being Taken To Eliminate Corruption'
Fahad Shabbir (@FahadShabbir) Published December 30, 2016 | 07:20 PM
LAHORE, (UrduPoint / Pakistan Point News - 30th Dec, 2016 ) : A committee has been assigned ToRs to remove anomalies and existing shortcomings in relevant law and rules pertaining to Anti-Corruption Establishment Punjab along with suggesting remedial measures and best possible legal provisions to make the ACE more effective Additional Chief Secretary Shamail Ahmad Khawaja presided over the meeting of cabinet committee on Anti-Corruption Establishment Law Reforms constituted by the Punjab Chief Minister Muhammad Shehbaz Sharif which met here on Friday at ACS Conference Room, Civil Secretariat.
Shamail Khawaja constituted a sub-committee comprising Secretary Prosecution Punjab and DG Anti-Corruption Establishment Punjab to prepare detailed briefing on the subject and put it before the next meeting of the cabinet committee within a week.
The recommendations will be sent to the chief minister after through scrutiny by the cabinet committee. The ACS hoped that new draft law after approval from the provincial cabinet and the House of Punjab Assembly will help eliminate corruption and bribery including white collar crimes.
All this process could culminate into the establishment of a more powerful "Punjab Anti-Corruption Agency" in future, he added.