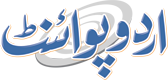 TDAP's Mission To Help Find Potential Market For Pak Traders: S.M.Muneer
Fakhir Rizvi Published August 18, 2016 | 11:26 PM
KARACHI, (UrduPoint / Pakistan Point News - 18th August, 2016) : Chief Executive Officer (CEO), Trade Development Authority of Pakistan (TDAP), S.M.Muneer has said that TDAP's mission is to provide potential market to our manufacturers, exporters and traders for their products.
He was addressing as a chief guest in a conference on "Trade Opportunities between Pakistan and USA" organised by the Global Trade Fair Organization (GTFO), Pakistan Chamber of Commerce USA (PCC-USA) & Mass Human Resource Services (MHRS) at a hotel here, said a statement on Thursday. S.M.Muneer said that USA market is one of the biggest markets for several Pakistan products however, it is important for all of us to make sure that the quality, price and on-time delivery should not be an excuse at any stage.
The key of success for a product is its quality, price and delivery on-time, he noted. Acting President, Federation of Pakistan Chambers of Commerce & Industry (FPCCI) Khalid Tawab said Pakistan is one of the top most countries which produce best cotton, rice and handicrafts etc.
Being a acting president FPCCI, he is optimistic about Pakistan trade, as all associations are with Federation in the growth of economy and their delegations are sitting with government on table for different projects, he said. President PCC-USA Waseem Akhter elaborated the purpose of trade conference and told it is an inaugural section of Expo that would be held in December 9 to December 16 at Huston USA with the collaboration of GTFO, CEO Shoaib Khan and Mariam Chaudhry Mass HRS.
He invited traders interested to book the stalls in expo. He further invited S M Muneer, CEO TDAP to meet Pakistanis living in Huston as its big market for Pakistani goods. Other speakers include VP FPCCI Zulfiqar Sheikh, Chairman KATI Zahid Saeed, Ex-VP FPCCI Zubair Tufail, Chairman PTA Gulzar Feroz, and Ex-minister Petroleum Sohail Wajhat .