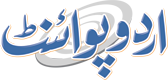 TMB To Initiate Action For Non-utilization Of Parking Space
Fahad Shabbir (@FahadShabbir) Published August 04, 2016 | 08:20 PM
KARACHI, (UrduPoint / Pakistan Point News - 4th August, 2016) : A meeting of the Traffic Management Board (TMB) has decided to initiate action against the management of the buildings not utilizing the space allocated for parking. This was decided at a meeting of the TMB chaired by Commissioner Karachi, Ejaz Ahmed Khan, on Thursday. It also called for immediately activating parking spaces allocated in the buildings located in business and commercial centres that are hitherto `inactive' or else legal action would be initiated and heavy fines would be imposed. The Commissioner asked the officers of the departments concerned to play their full role towards the betterment of the traffic system in the metropolis. He said that strict action should also be taken against the `Patharas' that cause obstruction to flow of traffic on the main thoroughfares.
It was also stressed that it be ensured that traffic rules are implemented and heavy fines be imposed on violators. For effective control of traffic, timers be installed for the automatic traffic signals.
Lanes be properly marked with marking for zebra crossing etc. Regarding movement of tankers, it was decided that water tankers would supply water in the city from 10 p.m. to six a.m. and for stopping their entry during day-time imposition of section 144 would be recommended. In view of pressure of traffic in the metropolis, the National Highway Authority and Motorway would be approached for usage of Lyari Expressway for two way traffic.