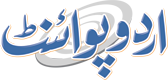 Torkham Border Reopens After Nine-day Closure
Abdullah Hussain (@Abdulla99267510) Published September 15, 2023 | 11:47 AM
The border was closed after confrontations between border security forces from both countries.
ISLAMABAD: (UrduPoint/UrduPoint / Pakistan Point News-Sept 15th, 2023) The Torkham border, a vital trade route connecting Pakistan and Afghanistan, on Friday officially reopened to all types of traffic after being closed for nine days.
The closure was initiated following confrontations between border security forces from both countries.
Pedestrian movement has resumed at the border, with a significant influx of travelers heading to the immigration section for entry into Afghanistan.
Irshad Khan Mohmamd, assistant commissioner of Khyber district in Pakistan, confirmed that truck clearances are underway, and Afghan citizens are entering Afghanistan after completing clearance and immigration procedures.
A security official in Torkham, speaking anonymously due to the sensitivity of the matter, stated that the border's reopening followed a series of talks between Pakistani and Afghan officials, resolving the underlying issue.
Thousands of loaded vehicles had been stranded on both sides of the border during the closure, causing disruptions to trade and commerce.
Pakistan asserted that the Taliban administration had attempted to encroach upon its territory by constructing an "unlawful structure." They also accused Afghan forces of "indiscriminate firing." Conversely, the Taliban foreign ministry alleged that Pakistan security forces had fired on their troops while they were repairing an old security outpost near the border. This border closure had significant implications as it was a key entry point for landlocked Afghanistan.
Tensions between Pakistan and Afghanistan have been strained at times, primarily due to border disputes and Pakistan's claims of militant attacks originating from bases in Afghanistan, which Afghan authorities consistently deny.
The recent understanding to reopen the border was reached during a meeting between Acting Afghanistan Foreign Minister Amir Khan Muttaqi and the Head of the Pakistan Mission in Kabul, Ubaid Ur Rehman Nizamani.
During the meeting, Afghan authorities assured Pakistan that Afghan soil would not be used against Pakistan.
The border closure, which occurred on September 6, led to a backlog of trucks laden with goods due to clashes between security forces from both countries. Reports indicate that the closure followed clashes between Pakistani and Afghan Taliban forces, prompting local officials to investigate the cause of the confrontation.
Torkham border serves as the Primary transit point for travelers and goods moving between Pakistan and landlocked Afghanistan. The closure had severe repercussions, with hundreds of trucks carrying fruits, vegetables, and other goods stranded, resulting in significant financial losses for traders. The disruption also affected the loading of goods at the southern port of Karachi.
The border disputes along the 2,600-kilometer (1,615-mile) border have remained a long-standing source of contention between the two neighboring countries.
In a separate incident near the Afghan border, Pakistan's military reported the loss of four soldiers in clashes in Chitral district, with 12 militants also losing their lives. The Pakistani Taliban, or Tehreek-e-Taliban Pakistan (TTP), claimed responsibility, stating that their fighters had engaged in confrontations with security forces in the region over the past two days.
The Pakistani military reiterated its call for Afghan Taliban authorities to prevent the use of Afghan territory for militant attacks after the Chitral clashes. The Afghan Taliban, however, maintain that security concerns within Pakistan are an internal issue for Pakistani authorities, denying any involvement in supporting militants.
Attacks attributed to the TTP have increased in Pakistan in recent years. While the TTP has pledged allegiance to the Afghan Taliban, it is not directly affiliated with them.