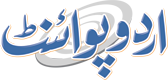 Training Of 1,100 Policemen To Be Completed By Sept
Fahad Shabbir (@FahadShabbir) Published July 22, 2016 | 07:47 PM
LAHORE, (UrduPoint / Pakistan Point News - 22th july, 2016) : A training of 1,100 policemen under the supervision of 40 master trainers will be completed by September. Inspector General of Police Punjab Mushtaq Ahmad Sukhera said this in a meeting held here at Central Police Office on Friday. During the meeting, Additional IGP Training Capt (retd) Usman Khattak briefed the IGP that 40 master trainers got training from Turkish experts who were imparting training to official at Police Training school these days.
He said psychological profiling of these trainees was also being carried on. During another meeting with eight-member delegation of forensic experts headed by Coordinator of Forensic Sciences, Dr Muhammad Zahid Qureshi of Government College, Lahore.
The IGP said their proposals regarding the forensic training of officers will be considered very seriously, adding, investigation officers must have forensic training, specially about protection of crime scene and securing evidences etc. The Government College delegation offered their expertise in this behalf with a detailed training process and modules to the IGP.
Mushtaq Sukhera directed the Addl IGP Training to coordinate with the GC's experts to finalize a strategy in this regard. Addl IGP Welfare and Finance Sohail Khan, Addl IGP operations/Investigations Capt (R) Arif Nawaz, Addl IGP Special Branch Punjab Faisal Shahkar, Commandant PC Hussain Asgher and other officers were also present.