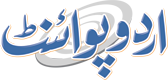 Tributes Paid To Baba-e-Urdu Molvi Abdul Haq
Mohammad Ali (@ChaudhryMAli88) Published August 16, 2016 | 07:28 PM
KARACHI, (UrduPoint / Pakistan Point News - 16th August, 2016) : Rich tributes were paid to scholar and linguist, Baba-e-Urdu Molvi Abdul Haq, on the occasion of his 55th death anniversary on Tuesday in a ceremony held here at Federal Urdu University. Speaking on the occasion, Advisor to the Prime Minister on National History and literary Heritage, Irfan Siddiqui said the services of Molvi Abdul Haq for the cause of urdu would always be remembered. He further pointed out that Urdu was lingua france and a unifying force. Irfan Siddiqui said it was our responsibility to highlight the lives and achievement as well as the contributions of our national heroes so that the younger generations could also be apprised about these. He was of the view that concerted efforts should be made for the promotion, development and progress of Urdu language. Irfan Siddiqui said Baba-e-Urdu had initiated struggle for the promotion of Urdu before the inception of Pakistan and worked for his goal throughout his life.
He was of the view that programmes marking the death anniversary of Molvi Abdul Haq should be conducted in every city of the country to apprise younger generation of his valuable contributions. Later, talking to media, Irfan Siddiqui said the incumbent government was taking all the steps for the implementation of National Action Plan.
He said the government wanted to cleanse the country of the menace of terrorism. Irfan Siddiqui was of the view that after the tragic incident in Quetta, the government was reviewing the National Action Plan. Irfan Siddiqui announced that the problems of Anjuman Tarraqi Urdu would be resolved. He announced to enhance the annual grant for Anjuman towards publications of books from Rs.
1.8 million to Rs. 2.5 million. Administrator Karachi, Laeeq Ahmed, Vice-Chancellor of Federal Urdu University, Sulaiman D. Muhammad, also spoke on the occasion.