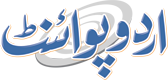 Tributes Paid To Suspense Writer, Ibn-i-Safi
Mohammad Ali (@ChaudhryMAli88) Published July 26, 2016 | 04:16 PM
ISLAMABAD, (UrduPoint / Pakistan Point News - 26th july,2016) : Literary personalities across the country paid tributes to the contribution of the best selling and prolific fiction writer, novelist and poet of urdu language, Asrar Ahmed popularly known as Ibn-i-Safi, on his birth anniversary today. Talking to APP, famous writer, critic and lecturer, Dr Salahuddin Darvesh said Ibn-i-Safi was not only a writer of one generation, age group or intellectual community but people belonging to all ages and groups admired his writings. Ibn-i-Safi with his interesting writing style instilled the reading habit and love for literature among the less educated people.
He said the characters of his novels depicted fight between evil and virtue and spirit of patriotism to motivate the new generation toward good deeds. Dr. Salahuddin Darvesh said there was a time when people considered reading suspense novels as a wastage of time but Ibn-i-Safi with his thought provoking themes negated this idea. The writer rendered a great contribution in the art of writing digest novels and he was the pioneer to take the suspense novels to new heights.
Irum Munir, a writer and literature lover said, history of Urdu literature was incomplete without the name of Ibn-i-Safi. She said, Ibn-i-Safi was the writer who gave the messages of hope, courage, dedication, hard work and sacrifices to the people through his interested style of writing. She said, his leading and famous character `Imran', `Faridi' and `Captain Hameed' got popularity among the literature lovers due to their humorous style. He was the first who added humour to the suspense writings.
He was not only a suspense writer but the one who introduced science fiction in Urdu novels, she said. Ibn-i-Safi wrote from the 1940s in India, and later Pakistan after the Independence of British India in 1947. His main works were the 125-book series Jasoosi Dunya (The Spy World) and the 120-book Imran Series, with a small canon of satirical works and poetry.
His novels were characterised by a blend of mystery, adventure, suspense, violence, romance and comedy, achieving massive popularity across a broad readership in South Asia.