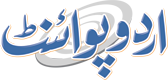 Turkish Company AYSiS To Start Sanitation Work In Saddar South Zone
Mohammad Ali (@ChaudhryMAli88) Published November 20, 2023 | 09:57 PM
Managing Director Sindh Solid Waste Management Board Nasimuddin Mirani on Monday said that the Turkish company AYSiS will start sanitation work from the first week of December in Saddar South Zone
KARACHI, (UrduPoint / Pakistan Point News - 20th Nov, 2023) Managing Director Sindh Solid Waste Management board Nasimuddin Mirani on Monday said that the Turkish company AYSiS will start sanitation work from the first week of December in Saddar South Zone.
Nasimuddin Mirani was told this while chairing a meeting with the Turkish company here on Monday.
Speaking on the occasion, the MD Solid Waste directed to devise a plan so that the cleaning work can be performed in a better way.
He said that our priority is to provide relief to the citizens, so it is necessary to make an effective plan for the purpose.
The company officials said in the briefing that they have formulated a strategy for cleaning, in which they have given priority to taking garbage from the house so that the garbage does not reach the waste areas.
They said that the company would ensure the disposal of waste and that the operation would be started in all the zones after the resources were available.