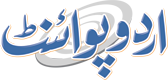 Turkish Company Offers Investment In Automobile, Energy Power
Fahad Shabbir (@FahadShabbir) Published August 27, 2016 | 03:04 PM
ISLAMABAD, (UrduPoint / Pakistan Point News -27th Augst,2016) : The board of Investment (BOI) has offered Turkish company to take benefit of investment opportunities available in different sectors of the economy including automobile, food and food processing, energy, power, LNG, dairy products and live stock in Pakistan.
Minister of State/Chairman, BOI, Dr. Miftah Ismail highlighted the investment opportunities during his meeting with CEO, KOC Holding,Turkey, Levent Cakiroglu who recently called on him along with a five-member delegation.
Secretary, BOI, Azahr Ali Chaudhary was also present. Dr. Miftah said that the government encouraging the private sector for setting up industries in Pakistan. The Special Economic Zones (SEZ) has been established to meet the global challenges of competitiveness to attract Foreign Direct Investment (FDI), he added.
The law allows creating industrial cluster with liberal incentives, infrastructure, investor facilitation services to enhance productivity and reduce cost of doing business for economic development and poverty reduction.
He said, Pakistan offers to establish Special Economic Zones which provide 10-years tax holiday for investors and the developers with duty free import of plant and machinery. The government has offered one time exemptions from all taxes on all imported capital goods and exemption from income tax for a period of ten years till June 30, 2020 and five years thereafter for SEZ Zone enterprises.
Mr.
Levent informed that Koc Holding is Turkey's Leading Investment Holding Company and Koc Group is Turkey's largest industrial and services group in terms of revenues, exports, taxes paid, share in Borsa Istanbul's market capitalization and employment generation.
The shares of 16 Koc Group companies are traded on the Istanbul Stock Exchange, together, the groups comprise 113 companies, 90,000 employees, and 14,000 dealers, agencies, and after-sales services people.
Koc Holding is the only Turkish company to be listed in Fortune Global 500 list. Fortune Global 500 ranked Koc holding at 248 for the year 2011. The company has now signed an agreement to purchase/acquire Dawlance, a premium home appliances company of Pakistan worth of US $ 258 million.
At the end Dr. Miftah Ismail thanked Levent Cakiroglu and his delegation, and appreciated their efforts and intention to boost investment, trade and economic relation between the two friendly countries. The Chairman, BOI assured them for BOI fully support as and when needed.