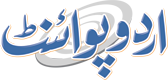 UAJK Extends Admission Deadline For Fall Semester
Muhammad Irfan Published September 07, 2023 | 06:22 PM
In a significant development, the University of Azad Jammu and Kashmir (UAJK), under its esteemed patronage, has extended the regular admission dates for the upcoming Fall 2023 semester
MUZAFFARABAD, (UrduPoint / Pakistan Point News - 7th Sep, 2023 ) :In a significant development, the University of Azad Jammu and Kashmir (UAJK), under its esteemed patronage, has extended the regular admission dates for the upcoming Fall 2023 semester.
This extension applies to admission in various programs, including BS, MSc, MPhil, and PhD, at the UAJK. The new deadline for admission submissions is now set for September 15.
In line with this announcement, the UAJK's Public Relations Department has officially communicated that entrance tests for these programs are scheduled to take place on September 20 and 21.
Prospective students seeking admission to the University of Kashmir are encouraged to collect admission forms, along with comprehensive guidelines, from the Office of Director Student Affairs located at Chellah Campus, Muzaffarabad. This initiative aims to ensure that all students, regardless of their internet access, can easily access the necessary documentation.
Speaking on behalf of the UAJK, its spokesperson confirmed that Prof.
Dr. Muhammad Kaleem Abbasi, the Vice-Chancellor, has granted approval for the extension of admission dates for all departments under the umbrella of the University of Azad Jammu and Kashmir, now aligned with the September 15, 2023 deadline.
According to the revised notification, the final date for regular admissions across all departments within the Faculty of Sciences, Faculty of Social Sciences, Faculty of Health and Medical Sciences, and Faculty of Engineering has been uniformly set to September 15. Interested applicants may submit their admission forms to the Office of the Director of Student Affairs until this specified date.
For prospective BS program students, the entry test is scheduled for September 20, while for MS, MPhil, and PhD programs, the entry test will be held on September 21, at respective departmental venues.
As per the published timetable, the first merit list will be unveiled on September 29, the second merit list on October 3, and the third and final merit list on October 6, for each respective department.