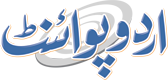 Ufone 4G Launches WhatsApp Service For Hassle-free Customer Experience
Faizan Hashmi Published March 27, 2023 | 07:03 PM
Ufone 4G, the leading mobile company in Pakistan, has launched WhatsApp Chatbot to enhance interactions with millions of customers, powered by leading cloud communication platform E.Ocean
ISLAMABAD, (UrduPoint / Pakistan Point News - 27th Mar, 2023 ):Ufone 4G, the leading mobile company in Pakistan, has launched WhatsApp Chatbot to enhance interactions with millions of customers, powered by leading cloud communication platform E.Ocean.
Customers can now avail of various telecom services instantly and enjoy a superior digital experience by simply sending a message via WhatsApp at 03311333100.
With the launch of the high-powered WhatsApp chatbot, customers have the flexibility to choose their preferred language menu in Urdu or English, making it effortless for them to access a wide range of services around the clock.
From managing post-paid bill payments, requesting new Ufone SIMs, topping up accounts via debit or credit card, renewing balances, subscribing to super cards, internet bundles & VAS bundles, monitoring account status, accessing customer support, getting tax certificates and subscribing to roaming bundles, this service has got you covered.
Commenting on the launch, Chief Marketing Officer of Ufone 4G Syed Atif Raza said "our foremost priority is a convenience for our customers; hence, we are always exploring new opportunities to adopt the latest technology that will not only help in digitalization of our process but also make lives of our customers hassle-free.
" He said the successful launch of our WhatsApp service would provide seamless services to our customers and enable them to get a timely response to their queries and complaints.
"Customers will have a more streamlined experience that will be engaging and convenient. Ufone 4G prides itself on being a customer-centric organization that places great emphasis on meeting the ever-changing needs of its valued customers."Syed Aamir Jafri, CEO of Eocean, said "it is essential for companies to accelerate digital transformation to remain competitive and enhance customer experience."By launching WhatsApp chatbot services for its subscribers, he said Ufone was not only improving the organization's efficiency but also setting the latest trends in customer communication.