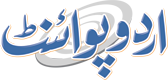 UIT Holds Open House, FYP Exhibition
Fahad Shabbir (@FahadShabbir) Published July 28, 2016 | 06:38 PM
KARACHI, (UrduPoint / Pakistan Point News - 28th july, 2016) : The Usman Institute of Technology (UIT) held its annual Final Year Projects (FYP) Exhibition and Open House at its campu. An announcement of the institution here Thursday said a job fair for the institute's fresh graduates, featuring top national and multinational firms and organizations was also conducted. It was pointed out that UIT was one of Pakistan's top engineering and computer science institutes offering undergraduate and graduate programs in computer science and electrical engineering.
The UIT is affiliated with premier engineering institution NED University of Engineering and Technology. The Open House featured guided tours and presentations pertaining to the institute for guests, parents and prospective students who looked forward to being enrolled in one of the institute's degree programs.
The Open House was divided into three separate sessions, each spanning two hours to accommodate as many guests as possible. The Final Year's Projects Exhibition showcased numerous innovative technology based projects that had been conceived and materialized by graduating students of Electrical Engineering and Computer Science departments of UIT.
Some of these projects have already won appreciation at various competitions. Parents and guests had the opportunity to get insight- first hand from the creators about the projects which may transform into life changing products in not so distant future.
Parents and visitors at the exhibition were delighted to witness these technological innovations created by the students using only limited resources. They appreciated the institute's role in sensitizing and guiding the students to put their knowledge and skills into practical use. Dr.
Zahir Ali Syed, Director UIT said on the occasion that UIT has quickly established its mark in higher education in Computer Science and Electrical Engineering. `Our vision is deeply etched in our conscience that we have to bring about a generation, particularly sensitive towards needs of the Pakistani society and industry.
Using their knowledge and skills our students come up with practical applications of technology to solve our national and local problems. We see this commitment translating into visible outcome in form of accolades our students have been gathering in their respective fields.
The Open House is a unique opportunity for parents, guardians and prospective students to witness the progress we have made in all these years. With students and parents trust vested in our efforts, we will continue to explore ways to make science and technology education more meaningful and productive in the future, said Dr Zahir. APP/rak/msk/ati