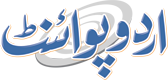 UN Commission To Investigate Indian Brutalities In IHK: Speakers
Faizan Hashmi Published July 20, 2016 | 04:33 PM
ISLAMABAD,(UrduPoint / Pakistan Point News - 20th july,2016) : The participants at a seminar held here on Wednesday to mark `Black Day' in a resolution urged the United Nations to set up a commission for investigation of the Indian forces crimes against the innocent Kashmiris according to the international law. The seminar titled `Indian oppression in Kashmir and its social impacts' was conducted by National Council of Social Welfare and attended by a number of Hurriyet Leaders and other officials. The resolution condemned the human rights violation in Kashmir and demanded implementation of the United Nations resolutions on Kashmir to decide the fate of Kashmir under the supervision of the international body without any further delay. The participants said every Pakistani fully supports the freedom movement of Kashmiri people and condemn the Indian aggression in Kashmir. They strongly condemned killing of innocent Kashmiri people and usage of non-lethal pellet guns by Indian forces to disburse protestors which hit their eyes and faces. The participants urged the United Nations and other International Human Organizations to take notice of killings of innocent Kashmiri people through brutal use of force by Indian security forces. They said Indian forces atrocities have been continuing for the past 65 years but the people of Kashmir always refused to abandon their struggle to the right to self-determination. Hurriyat leader, Tahir Masood said "we have to make the international community realize that this region will be having threat of destabilization, if Kashmir issue is not resolved". "We have a single opinion and we will not set back from it that Kashmir issue should be resolved according to the resolutions of United Nations", he said.
Another leader, Mehmood Sagar said Pakistan has to adopt offensive approach instead of defensive in pursuing the resolution of Kashmir issue according to the aspirations of Kashmiri people. He said Pakistan must show strong resistance over killings of innocent Kashmiri people and call its High Commissioner in Dehli back, in protest. Another leader, Athar Masood Wani said International community will only realize the severity of the Kashmir issue at the time when Pakistan will strongly stand for Kashmir cause. "Merely occasional functions cannot bring any change while a strong campaign should be launched on social media and other platforms to highlight the Indian atrocities," he said. An intellectual, Ghulam Muhammad Safi said resolution of Kashmir issue can usher an era of peace, prosperity and tranquility not only for India and Pakistan but for the whole region. "It is the high time when all the political parties should join hands and formulate Kashmir policy to show their stance", he said. Chairman NCSW, Dr.
Nadeem Shafiq Malik highlighted the increasing scale of human rights violations in Kashmir and said people of Pakistan are committed to provide moral, political and diplomatic support to the people of Kashmir in their just struggle for their inalienable right of self-determination. Talking to APP, Secretary Ministry of Capital Administration and Development, Hassan Iqbal who was the chief guest on the occasion said Kashmiri people are fighting the war of independence and Pakistan has always supported them not only at the government level but every single person is with them. The sacrifices rendered by Kashmiri people will not be wasted and Kashmir cause cannot be defeated through force, he said.