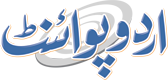 UN Lauds Pakistan's Capacity In Dealing With Natural Calamities
Fahad Shabbir (@FahadShabbir) Published August 19, 2016 | 06:12 PM
ISLAMABAD, (UrduPoint / Pakistan Point News - 19th August, 2016) : United Nations Humanitarian Coordinator for Pakistan Neil Buhne has said that the countries hosting refugees and migrants need to be assisted more so that they could help the displaced people in a better way. Talking to Radio Pakistan, he emphasized coordinated policies among the countries facing the issue. Neil Buhne said the international community has a responsibility towards the people displaced from Federally Administered Tribal Areas as well as the Afghan refugees in Pakistan. To a question, he said Pakistan has considerably improved its capacity to deal with the situations emerging out of emergencies such as floods.
He said that NDMA has an important role in overcoming natural disasters across the country. Taking part in the program conducted in connection with World Humanitarian Day, Head at the Office for the Coordination of Humanitarian Affairs Heli Uusikyla also said that the return and rehabilitation of the IDPs of FATA is a challenge, and collective efforts are needed to deal with it successfully.
She said about sixty percent of the internally displaced persons of FATA have returned to their homes.
She said the global media has an important role to draw the world attention towards the humanitarian issue. Heli Uusikyla said the United Nations and its partners are in need of $21.6 billion to meet the needs of 95.4 million displaced people across the world. Member Central Executive Committee National Humanitarian Network Muhammad Amad also stressed the need for voluntary return of the Afghan refugees to their homeland.
He said the border between Pakistan and Afghanistan should be regularized. He said the global community should play its due role in repatriation of the Afghan refugees as well as the IDPs in