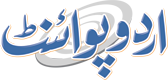 Unannounced Load Shedding Has Troubled The Citizens.
Fahad Shabbir (@FahadShabbir) Published July 01, 2016 | 03:35 PM
Lahore, (UrduPoint / Pakistan Point News - 1st July, 2016) : Unannounced load shedding in the last ten days of Ramadan has worried the citizen. This series of load shedding which was started from Thursday has continued on Friday as well.
Although it had been announced by the government that there will be no unannounced load shedding during the month of Ramadan but the increased vocation of electricity caused by the high temperature didn't help government to fulfill their promise.
According to the ministry of water and electricity, there is a short fall of 7 thousand megawatt due to the warm weather, consequently increasing the demand.electricity requirement has increased to 22 thousand megawatts while the production has declined to 5 thousand megawatts and the load is being managed directly from national grade Islamabad.
Reports said that the duration of load shedding will be increased from 8-10 hours in cities while 14 hours in small cities.