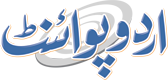 United States Contributed Vital To Education Sector, Especially Girls' Education: CM Domki
Umer Jamshaid Published November 20, 2023 | 09:57 PM
United States (US) Ambassador to Pakistan Donald Blome along with Consul General Karachi Conrard Trrible called on Balochistan Caretaker Chief Minister Ali Mardan Khan Domki at the Chief Minister Secretariat here on Monday
QUETTA, (UrduPoint / Pakistan Point News - 20th Nov, 2023) United States (US) Ambassador to Pakistan Donald Blome along with Consul General Karachi Conrard Trrible called on Balochistan Caretaker Chief Minister Ali Mardan Khan Domki at the Chief Minister Secretariat here on Monday.
Talking to Ambassador Blome-led delegation, Balochistan Chief Minister Ali Mardan Khan Domki said that the mineral-enriched Balochistan province is the best area for foreign investment.
The ongoing US assistance projects in Balochistan in peace, education, women's economic development and communication sectors will have a lasting impact, he mentioned.
Appreciating the role of the American government, the CM said that "The United States contributed significantly to the education sector, especially the girls' education"
Provision of vehicles, and modern equipment to the Balochistan Police will help government efforts for countering terrorism, crime prevention and investigation processes on modern lines, he said.
He said that apart from this, the project of providing business opportunities to empower the women of Balochistan is also of extraordinary importance for the development of women.
"Long-lasting diplomatic and bilateral relations are established between Pakistan and the United States," the CM said, urging the need to increase the volume of trade between both countries.
Donald Blome, on the occasion, said the relation between Pakistan and the US based on mutual respect was moving in a better direction. "I have always found the people of Balochistan hospitable and sincere, whenever visited the province," he remarked.
The US diplomat noted that he has also met the Baloch parliamentarian in Islamabad. Donlad said, Balochistan is represented in two major key positions, i.e., PM House and Senate in Pakistan, which is important for the development of the province.
About the US assistance projects in progress, he said "We are working on peace and justice projects in Balochistan and Khyber Pakhtunkhwa, and sustainable social development is part of our goals.
The United States and International organizations continued their unflinching support during last year's floods that hit parts of Balochistan and Sindh, he maintained.