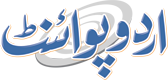 Universities Must Allocate 5pc Income For Scholarships: Punjab Governor Muhammad Balighur Rehman
Mohammad Ali (@ChaudhryMAli88) Published September 08, 2023 | 07:35 PM
Punjab Governor Muhammad Balighur Rehman has said that universities must allocate 5 percent of their income for scholarships, exclusively for the deserving students in order to utilize their talent for the expeditious growth of Pakistan
FAISALABAD, (UrduPoint / Pakistan Point News - 8th Sep, 2023 ) :Punjab Governor Muhammad Balighur Rehman has said that universities must allocate 5 percent of their income for scholarships, exclusively for the deserving students in order to utilize their talent for the expeditious growth of Pakistan.
He expressed these views while presiding over the 50th meeting of the Senate of University of Agriculture Faisalabad (UAF). In the meeting, the budget of UAF for the financial year 2023-24 worth Rs 20 billion was approved.
Addressing the UAF Senate meeting, the Governor said the youth are valuable assets who have to take up the rein of the future of the country. He said the government was taking all possible steps for ensuring quality education and knowledge-based economy. He said that atmosphere of intolerance in society was increasing for which "we have to promote an environment of tolerance, love and respect for differences of opinion." He said that in 2008, the then government allocated a budget of Rs13 billion for education, which was increased to Rs120 billion by 2018. However, in 2019, it was reduced to only Rs61 billion.
He said that the Technology Transfer Fund had been established in 2013-14 to provide indigenous solutions to the industry as well as promote innovation, which was essential towards knowledge-based economy.
UAF Vice Chancellor Prof Dr Iqrar Ahmad Khan said that the university was providing scholarships to more than 7,000 students while teaching assistants, on-hour working and other facilities are also available for those students who were facing financial difficulties.
He said that in UAF, no student leaves education due to financial constraint, as ample educational scholarships are available.
He said that the UAF was taking all possible measures to find a local solution to the problems of agriculture. He said that the University of Agriculture is working not only at the national level but also with international institutions on education and research issues and running international projects like Center for Advanced Studies, Pak Korea Nutrition Center, International Seed Testing Lab, and Confucius Institute. He said that with the support of Washington State University, new varieties of wheat with higher productivity and resistance to climate change were being introduced, while varieties with five times more yield cap city of Chickpea were being produced.
He said UAF had set up demonstration fields of new soybean varieties at 100 fields .
He said that according to the US ranking, the University of Agriculture is the 66th best university in the world in agricultural sciences, while according to the National Taiwan University ranking, it is ranked at 43rd best university in the world in the subject category.
Registrar Tariq Mehmood Gill presented the agenda while Treasurer Umar Saeed Qadri presented the budget of the university to the meeting. Dean Agriculture Prof Dr Muhammad Sarwar Khan, Dean food Sciences Prof Dr Masood Sadiq Butt, Principal Officer PRP Prof Dr Jalal Arif and Prof Dr Mehmood Ahmad Randhawa also spoke on the occasion.
Earlier, Punjab Governor Muhammad Balighur Rehman along with UAF Vice Chancellor Prof Dr Iqrar Ahmad Khan inaugurated the Women sports Complex, funded by the Punjab government, comprising a multi-purpose hall, Olympic standard swimming pool, squash court, fitness center and other facilities. It is built on 55,296 square feet at a cost of Rs 310 million.