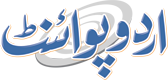 US $ 250 Mln Invested To Ensure 4G Network Coverage: Zong
Muhammad Rameez Published August 11, 2016 | 09:49 PM
ISLAMABAD, (UrduPoint / Pakistan Point News - 11th August, 2016) : China Mobile Pakistan (zong) has invested more than US $ 250 million just to ensure its 4G network as its coverage has now expanded to over 100 cities nationwide. The company hopes to add thousands of new 4g sites nationwide to achieve the targets, spokesman and director of corporate affairs, Maham Dard said on Thursday. He said the investment has not only benefitted local economy but also facilitated growth of Information and Communication Technology (ICT) sector in Pakistan which has become one of the fastest growing in national economy. Over the last few years, the company has been focusing on uplifting lifestyle of local people by providing a faster and more stable network in urban as well as rural areas of the country with multiple packages for its voice as well as its data services.
Zong's 4G services are the most popular, helping grow the company's finances. In a statement issued here, Maham Dard said providing best quality 4G services in 100 cities is a proud moment and the company would continue to invest to ensure more stable and reliable network. He said recently the company partnered with Higher Education Commission to provide its 4G services to students and universities all across the country.
It is important to note that Zong's data speed is the fastest in the country amongst all mobile operators.