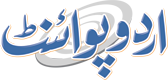 US Embassy Joins In Celebrating 'pitch Competition' Winners
Mohammad Ali (@ChaudhryMAli88) Published September 06, 2023 | 11:31 PM
US Deputy Chief of Mission Andrew Schofer on Wednesday joined the U.S.-Pakistan Women's Council and Paklaunch in announcing the winners of a "pitch competition" for women-led startups
ISLAMABAD, (UrduPoint / Pakistan Point News - 6th Sep, 2023 ) :US Deputy Chief of Mission Andrew Schofer on Wednesday joined the U.S.-Pakistan Women's Council and Paklaunch in announcing the winners of a "pitch competition" for women-led startups.
A ceremony for the purpose was held at the National Science and Technology Park, said a news release.
Arooba Tayab of TheEPO.com for "Revolutionizing B2B eProcurement as per Global Compliances/Standard Operating Procedures" won first prize, while Aiman Khan of SLOSH AI Solutions for "Systems with Life-Changing and Optimal Solutions for Humanity" was declared first runner-up.
Romana Rafi of Technoknowledge Pvt. Ltd. for "Coding is Today's Language of Creativity: All Our Children Deserve a Chance to Become Creators instead of Consumers of Computer Science" was declared second runner-up for the competition.
The three winners will receive expert-level, one-on-one mentoring through Paklaunch and Amazon Web Services (AWS).
Today's ceremony marked the culmination of a months-long competitive process. More than 1,000 women-led start-ups applied for 50 available slots.
Of those 50, fifteen were chosen as finalists to travel to Islamabad and pitch their ideas before a distinguished panel of judges, including Paklaunch founder Aly Fahd and 500 Global Chief Operating Officer Courtney Powell.
Deputy Chief of Mission Schofer praised the finalists in his remarks and said "Today's finalists have brought incredible innovation, courage, and creativity to this competition, with pitches that respond to real-life issues facing Pakistanis.
He said getting to this point had taken a lot of hard work and determination.
"It's been an extremely competitive process. I hope that you are as proud of yourselves as we are of each of you," he added.
Since 2012, the US Mission to Pakistan has funded more than 181 entrepreneurship-related projects valued at $14.7 million.