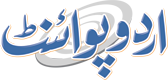 UVAS Starts Work On Akram Complex At Ravi Campus
Sumaira FH Published July 21, 2016 | 11:02 PM
LAHORE, (UrduPoint / Pakistan Point News - 21th july, 2016) : The University of Veterinary and Animal Sciences Lahore has started work on construction of the Akram Complex on its Ravi Campus Pattoki in recognition of the meritorious services of its late Dean and Professor Dr Muhammad Akram, who had died in a road accident last year.
Mrs Tahira Akram, wife of the late Prof Akram performed the ground breaking of the complex on Thursday while Vice Chancellor Prof Dr Talat Naseer Pasha, Project Director Amir Nasim Khan and a large number of faculty members were also present on the occasion.
The complex comprises of a multi-purpose auditorium, a library, a student-teacher center, a community extension center and Office of Research, Innovation and Commercialization (ORIC). Speaking on the occasion, Vice Chancellor Prof Dr Talat Naseer Pasha said the building had been dedicated to Prof Dr Muhammad Akram for his meritorious services for the development of the Ravi Campus of the UVAS.
He said the complex would be equipped with state-of-the-art facilities which would help UVAS in promotion of academic, research and extension activities/services. Mrs Tahira Akram said that she was thankful to the UVAS for the recognition and honor conferred on Prof Akram by dedicating the complex to him.
"This is an honour for both of US," she said, adding that it is rare moment when people like Prof Akram are recognized/honored and remembered even after their demise. Earlier, UVAS Project Director Mr Amir Nasim Khan gave a presentation on the project and said that the complex will approximately cost Rs 100 million and would be completed in 15 months.