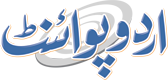 VC Discusses Publication Of University's Research Journal
Mohammad Ali (@ChaudhryMAli88) Published July 26, 2016 | 08:22 PM
HYDERABAD, (UrduPoint / Pakistan Point News - 26th july, 2016) : The Vice Chancellor University of Sindh Prof. Dr. Muhammad Siddique Kalhoro Tuesday presided over a meeting to review the quality regarding the research journals published periodically by various faculties, departments/institutes/centers of the university.
The Vice Chancellor while registering his reflections observed that the editors of the journals that enjoyed recognition by Higher education Commission, Islamabad may submit the breakup of expenses incurred on the publication of journals in time, after due course of audit to HEC so that their proposals for next issue of the journal may be included in the upcoming fiscal plan of the Commission.
He Called upon the editors of those journals to plan and execute the entire publication process in such an efficient manner that both time and money could be saved. To the editors of the journals still not recognized by HEC, the Vice-Chancellor advised that they prepare a 3-years plan inclusive of the number of pages, the number of articles to be published, size of the journal, periodicity, publication and its scope.
He emphasized that only fool-proof publication mechanism like the one being stressed would accelerate the publishing velocity and enhancement of the quality of the journals. He also emphasised that the approval for publication of all journals must, first, be sought from their respective editorial boards through convening of their formal meeting.
He said that the services of English language teachers or experts for ensuring accuracy of language were also essential. He expressed his pleasure over inclusion of the research journal of Faculty of Natural Sciences in "X-Category" and expressed his satisfaction over inclusion of several other university journals in "Y-Category'.
He urged the editors of "Z-Category" journals to strive hard for up-gradation of the same.