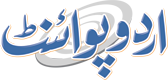 WHO Extends Tech Expertise To Improve Hospital Management In Punjab
Umer Jamshaid Published August 02, 2016 | 08:17 PM
LAHORE, (UrduPoint / Pakistan Point News - 2nd August, 2016) : World Health Organization (WHO) will extend technical cooperation and share expertise with the Punjab Health Department to improve hospital management and patient care in the tertiary care hospitals.
The WHO would organize five-day entomologist international training workshop in Punjab for effective control of vector born diseases. International experts from WHO Headquarters and other countries would also participate. It was informed by the Advisor on Health Khawaja Salman Rafiq after holding a meeting with the WHO delegation headed by Dr.
Michel J. Theiren who called on him at Civil Secretariat, on Tuesday. Other members of WHO delegation included Provincial Head Dr. Jamshed and Technical Person Dr. Farrah. Secretary Specialized Healthcare & Medical Healthcare Najam Ahmad Shah, Additional Secretary (Dev) Zaheer Abbas Malik, Additional Secretary (Tech) Dr.
Salman Shahid, Chief Minister Research Cell Incharge Prof. Wasim Akram and other officers concerned were also present on the occasion. Kh. Salman Rafiq said that bifurcation of Health Department into two separate departments helped to redress the problems and the issues are being resolved with more focused approach. He said the Punjab government had given the biggest health budget of the history.
He said that revamping of all the DHQ hospitals and selected 15 THQ hospitals would be carried out during the current fiscal year on which Rs 5.
30 billion would be spent. Similarly, four selected teaching hospitals each from Lahore, Faisalabad, Rawalpindi and Multan would also be revamped at a cost of Rs 2 billion.
Kh. Salman Rafiq said that routine immunization coverage under EPI programme and polio campaigns had achieved tremendous success due to which no polio case in Punjab had so far been reported.
He further said that no internal circulation of polio virus found in Punjab. Secretary Specialized Healthcare & Medical Healthcare Najam Ahmad Shah said that there is a need to take up the administrative and managerial issues of the hospitals on scientific basis for which technical cooperation of WHO experts is required.
The Secretary said that training, capacity-building and awareness of the administrative doctors of teaching hospitals was essential to improve patient care, financial matters, procurement of medicines and to resolve cleanliness issues in the hospitals. WHO representative Dr.
Michel J. Theiren said that World Health Organization would extend cooperation to Punjab Health Department for improving hospital management. He suggested that a framework be prepared and a joint working group also be constituted for this purpose.
Dr. Michel informed that WHO would organize an international entomologists workshop for training and capacity-building of local experts for effective control on vector born diseases especially dengue and Zika virus.