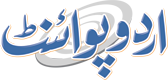 Women's Literature Festival From Nov 6-10
Umer Jamshaid Published September 08, 2023 | 07:35 PM
In a rare opportunity for the talented and intellectual young females and women of Khyber Pakhtunkhwa, the Shaheed Benazir Bhutto University Peshawar (SBBWUP) is going to arrange a higher platform in their very own "women literature festival" from November 6 to 10
PESHAWAR, (UrduPoint / Pakistan Point News - 8th Sep, 2023 ) :In a rare opportunity for the talented and intellectual young females and women of Khyber Pakhtunkhwa, the Shaheed Benazir Bhutto University Peshawar (SBBWUP) is going to arrange a higher platform in their very own "women literature festival" from November 6 to 10.
The inaugural ceremony of the event was held here on Friday at the Jirga Hall, within the Governor House in Khyber Pakhtunkhwa with Prof. (R) Dr Muhammad Qasim Jan, Minister of Higher Education as the chief guest on the occasion.
The "Peshawar Women Literary Festival" is not just about literature; it celebrates the power of words, ideas, and voices. It serves as a platform for women writers, thinkers, and creators to share their stories, experiences, and perspectives with the world. In a world where women's voices have often been marginalized or silenced, this festival provides a vital space for women to be heard, celebrated, and appreciated, said Dr. Safia Ahmed.
She expresses her heartfelt gratitude to the Chief Guest Dr Muhammad Qasim Jan, and all attendees for their presence at the inaugural ceremony of the festival.
She said that SBBWUP was making significant contributions to the education and development of women, and the festival which was being organized in collaboration with the DOSTI Welfare Organization was part of the efforts.
Regarding the festival she said it would play a role in addressing gender imbalances in literature and promote diverse female narratives and stories, helping to create a more equitable representation of women in literary works.
The VC said that it would help to bring attention to themes that are often overlooked, such as a deeper understanding of women's roles, challenges, and achievements.
Prof. Dr. Safia Ahmed (T.I) in her speech also highlighted that women have excelled in various literary fields such as poets, storytellers, critics, researchers, essayists, columnists, and travel writers.
In Western countries, women have better access to opportunities and resources for pursuing literary careers but in Pakistan, she said women have limited platforms and resources.
She said the festival would provide a unique platform for women from different regions, colleges, and universities to share their literary work. It includes book fairs and talk shows, allowing women to display their literary talents and engage with the audience.
On the occasion, the chief guest launched the Website and the Logo of the Dosti Literature Festival Ist Edition on an SMD. Panel Discussions and Author book talk on the book "Sajda Pa Maikada" by Samina Qadir" was also carried out.
Renowned Writers and Poets Bushra Farrukh, Samina Qadar, Dr. Musarat Jamal, Dr. Robina Shaheen, Gul e Arbab Dr. Naseem Akhtar, Dr. Basmina Siraj, Dr. Antal Zia, Dr. Rahila, Khursheed and many others graced the occasion.
The Minister of Higher Education, Dr. Muhammad Qasim Jan, congratulated Prof. Dr.Safia Ahmed to be the first Vice-Chancellor to inaugurate the Women Literature Festival.
He emphasized that The Khyber Pakhtunkhwa government is committed to providing equal opportunities for women in various areas of life, including education, health, employment, and business.
The Women's Literature Festival serves as a powerful testament to the influence of literature, education, and the voices of women, he said adding that it stands as a joyful celebration of collective humanity and a poignant reminder that the written word possesses the potential to ignite inspiration, impart knowledge, and catalyze profound change in people's lives.
Dr. Muhammad Qasim Jan, Minister of Higher Education, Khyber Pakhtunkhwa, and Prof. Dr. Safia Ahmed (T.I) appreciated the efforts of Team Leads Dr. Hamida Bibi Chief Organizers, Tashfeen Zia, Chief Program Coordinator, Sania Siraj, Creative Lead, Dr. Sumaira Gul, Content Coordinator and the entire team.
On this occasion they also acknowledged the efforts of Director NCHD Anwar Iqabal, Asif Riaz Sahab, Said ul Amin, Ijaz Sahab, Irfan, Riaz and Hamza. The ceremony concluded with the distribution of shields to the guests and organizing Team.