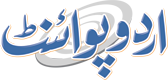 Woodwork Industry Inauguration At Central Jail Haripur Marks New Chapter In Inmate Rehabilitation
Sumaira FH Published September 20, 2023 | 08:17 PM
Inspector General Prisons Khyber Pakhtunkhwa Usman Mahsood and Additional Inspector General Prisons Hameed ur Rahman, aiming at inmate rehabilitation, officially inaugurated the woodwork industry at Central Jail Haripur
HARIPUR, (UrduPoint / Pakistan Point News - 20th Sep, 2023 ) :Inspector General Prisons Khyber Pakhtunkhwa Usman Mahsood and Additional Inspector General Prisons Hameed ur Rahman, aiming at inmate rehabilitation, officially inaugurated the woodwork industry at Central Jail Haripur.
This initiative marks a promising step towards providing inmates with opportunities for skill development and dignified employment upon their release.
The woodwork center, now registered with the Technical education and Vocational Training Authority (TEVTA), offers prisoners a chance to earn a diploma in carpentry. Through this program, they will acquire valuable skills in woodworking, which can later be utilized to secure job opportunities in various sectors.
The Woodwork Center is not limited to serving the prison community alone; it also extends its services to government and private sectors. This includes taking orders for the production of furniture and other wooden products, offering a unique opportunity for inmates to contribute to society and their own rehabilitation journey.
In celebration of this measure, inmates at Central Jail Haripur expressed their enthusiasm for the new venture.
Furthermore, plans are underway to establish a display center for woodwork products, where the products of inmates will be showcased and made available for purchase by the public.
During their visit, both the Inspector General and Additional Inspector General Prisons explored various other facilities within the prison premises including manufacturing units for blankets and quilts, a shoe-making center, a carpet weaving factory, and fish farming ponds for environmental enhancement. The esteemed officials commended and recognized the prison administration for its proactive initiatives.
It is pertinent to mention that during last week KP prison department decalred Central Jail Haripur in conjunction with various performance indicators the best-performing jail in the province.
The jail department conducted an assessment of prisons in the Khyber Pakhtunkhwa province in December 2022 while the results revealed that Central Jail Haripur emerged as the top-performing facility among all central jails in the province.