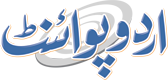 World HR Bodies Urged To Take Cognizance Of Killings In IOK
Faizan Hashmi Published July 20, 2016 | 12:34 PM
ISLAMABAD,(UrduPoint / Pakistan Point News - 20th july,2016) : Chairman of All parties Hurriyet Conference, Syed Ali Gilani, and Hurriyet leaders, Mirwaiz Umar Farooq and Muhammad Yasin Malik have appealed to the international human rights organizations to take cognizance of stepped up Indian state terrorism in the territory. According to Kashmir Media Service (KMS), the leaders in a joint statement issued in Srinagar urged the world human rights bodies to pressurize New Delhi to stop the grave human rights violations perpetrated by its forces and play their role in protecting the lives of the people in occupied Kashmir. The resistance leaders termed the statement of Indian Home Minister, Rajnath Singh of blaming Pakistan for the present situation in occupied Kashmir as baseless, farthest from the truth and an attempt to mislead the people of India and the world community.
They said that by accusing Pakistan, New Delhi was trying to give legitimacy to the atrocities and barbarism its forces were committing against the people of the occupied territory. The Hurriyet leaders said that after the martyrdom of mujahid commander, Burhan Muzaffar Wani, the way state terrorism was at display in occupied Kashmir and the way Kashmiri civilians were being targeted to be killed, maimed and blinded by the forces, accusing Pakistan was not only a crude joke but stupid.
The resistance leaders deplored that instead of acknowledging and accepting the ground reality of Kashmir and its disputed nature, the Indian leadership continued to exhibit stubbornness and intransigence as a result of which not only were the people of Jammu and Kashmir caught in a quagmire but the entire South Asia was in a state of political uncertainty, worsening day by day. Further commenting on Rajnath Singh's assertion that people of Kashmir are "our own people" and that he would talk with them, the Hurriyet leaders wondered why there was so much discrepancy between India's word and deed.
Such "sweet talk" can no longer mislead the people of Kashmir, they added. They said that the Kashmiris had for the last 70 years been struggling against illegal Indian occupation and no amount of its military might could silence them.
The leaders said that time had come for New Delhi to give up its stubborn stance on Kashmir and listen to the people of Kashmir. Meanwhile, Mirwaiz Umar Farooq in an interview said that the prevailing uprising in Kashmir was neither leaderless nor reasonless.
He said that all these protests were against the Indian aggression and the people were devotedly following the protest programmes announced by the Hurriyet leadership.