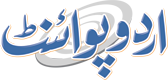 Yemen Rebels Convene Parliament In Defiance Of Government
Rukhshan Mir (@rukhshanmir) Published August 13, 2016 | 07:33 PM
ADEN, (UrduPoint / Pakistan Point News - 13th August, 2016) - Rebels convened Yemen's parliament on Saturday in defiance of the internationally recognised government, prompting condemnation from President Abedrabbo Mansour Hadi. The session in rebel-held Sanaa was the first time parliament has convened in almost two years, and comes after the Huthis rejected a UN peace plan and appointed a council to run the country. Parliamentary sources said that 91 lawmakers in the 301-member national assembly attended the session.
All voted in favour of the council which was created last week. The Huthi rebels overran Sanaa in September 2014 and then fought their way into other parts of Yemen, forcing Hadi and his government to seek exile in Saudi Arabia. A coalition has been fighting the Huthis and their allies -- supporters of ousted president Ali Abdullah Saleh -- since March last year to shore up the Hadi government. Since Sanaa's capture, many parliamentarians have also fled the capital, seeking refuge in other towns or overseas.
On Saturday political and security sources in Sanaa told AFP that some lawmakers were forced to attend following threats from the rebels, without elaborating. Hadi denounced the parliamentary session as a "violation" of the constitution and a "crime punishable by law", in remarks carried by the official sabanew.net website. "Whatever takes place at this meeting has no legal effects and cannot be implemented," he said. According to the constitution, more than 150 lawmakers must be present for voting to take place. Armed rebels were inside parliament for Saturday's session, which was held as coalition warplanes pounded military targets around the capital, parliamentary sources said. UN envoy Ismail Ould Cheikh Ahmed has described the rebel governing council as a violation of commitments to the peace process. Last week, he suspended UN-brokered talks between rebels and the government.