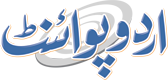 YouTube Premium, Music Arrive In Pakistan
Umer Jamshaid Published August 02, 2023 | 11:02 PM
YouTube has announced the debut of YouTube Premium, a paid membership that amplifies the viewing experience on YouTube with ad-free, offline and in-the-background play, and YouTube Music, a new music streaming app that offers an immersive music experience, in Pakistan
ISLAMABAD, (UrduPoint / Pakistan Point News - 2nd Aug, 2023 ) :YouTube has announced the debut of YouTube Premium, a paid membership that amplifies the viewing experience on YouTube with ad-free, offline and in-the-background play, and YouTube Music, a new music streaming app that offers an immersive music experience, in Pakistan.
YouTube Premium offers the ultimate viewing experience on YouTube, said a news release.
It includes viewing experience uninterrupted by ads, background plays for multi-tasking between apps or listening to lectures and other educational videos and downloads of your favourite shows and content creators for long flights or on commutes with limited access. YouTube Premium also includes YouTube Music Premium which offers ad-free music, background play and downloads on YouTube Music.
YouTube Music is a reimagined, made-for-music app and web player with official songs, albums, playlists and artist radio plus YouTube's tremendous catalog of remixes, live performances, covers and music videos. With YouTube Music, users can listen to the latest hits, find songs that you love, stay connected to the music world, and discover tons of new music to enjoy on their devices. While all this is available for free in the ad-supported version of YouTube Music, users can also choose to have an ad-free music experience by joining YouTube Music Premium.
Farhan S. Qureshi, Google's Director for Pakistan, said, "With more than 2 billion logged-in viewers watch a music video each month on YouTube globally and over 2 million creators come to share their voices with the world, I'm so happy that YouTube Premium and YouTube Music are now available in Pakistan to provide Pakistanis viewers with new experience." In Pakistan, over 400 channels have over 1 million subscribers, which is an increase of over 35%, year over year while over 6,000 channels have over 100K subscribers, an increase of over 30%, year over year. That's an impressive number! This makes me even more excited for YouTube to be part of this fast growth ecosystem and to continue our partnership with the Pakistani creative industry and support more Pakistani artists to grow their audience with YouTube Premium and YouTube Music.
" YouTube brings these ultimate entertainment services to viewers in Pakistan, who love to watch music video content. More local artists are sharing their works and creations on YouTube, such as music video premieres, YouTube exclusive content, and featured song lists, and are expanding their fanbase globally.
YouTube Premium is available from Rs. 479.00 and includes membership to YouTube Music Premium while offering an ad-free experience with background play and offline downloads for millions of YouTube videos.
Viewers can also sign up for Premium Family Plan, available from Rs. 899.00 which allows them to share their Premium membership with up to 5 other members of their household. YouTube Music Premium is available from Rs.299.00 and offers ad-free music, background play and downloads on YouTube Music. Music Premium Family Plan is available from Rs.479.00.
Eligible students can sign up for Premium Student Plan which is available for Rs. 329.00 and Music Premium Student Plan for Rs.149.00 on the web and Android.
Zeeshan Chaudhry, Chief Operating Officer of EMI Pakistan, shared, "The launch of YouTube Music and YouTube Music Premium in Pakistan is an enormous development for the nation's music industry. The advanced features offered by these platforms, followed by the potential for artists to expand their audience, present a huge opportunity for the growth and prosperity of Pakistani music on a global scale." Xulfi, Curator and Producer, Coke Studio Pakistan, said, "YouTube has always been my go-to, both as a viewer and as a music producer.
YouTube helps us create that bridge that connects the Pakistani music community with the world, reaching new audiences and creating relevance with music fans around the world.
YouTube Music coming to Pakistan is a blessing for all musicians, artists and music fans from this wonderful country, and I cannot wait to see how the Pakistani music industry grows to its new potential on YouTube to surprise the world."