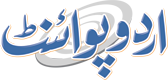 Zarb Azb Operation Helps Restore Peace In Tribal Areas: Governor
Muhammad Rameez Published July 26, 2016 | 07:42 PM
PESHAWAR, (UrduPoint / Pakistan Point News - 26th july, 2016) : The Governor Khyber Pakhtunkhwa Engineer Iqbal Zafar Jhagra has said that peace has been restored in Fata as a result of successful operation of Zarb-e-Azb in North Waziristran Agency. He said due to great sacrifices rendered by our patriotic tribesmen and security forces, we are now heading towards new phase of peace and stability. He said the repatriation process of Temporarily Displaced Persons (TDPs) has already been started and all the TDPs would be sent back to their native homes till the end of this year. This, he said, while talking to a representative & Country Director World food Programme Ms.
Lola Castro who called on him here at Governor House on Tuesday.
Beside others, the Provincial Chief WFP Bai Sankoh, Head of Programme WFP Naimatullah and Additional Secretary to Governor Attaullah Shah were also present on the occasion. The Country Director WFP briefed the Governor regarding their activities saying that Rs.1200 and Rs.
800 would be given to all the high school and middle school girls' students as a stipend on monthly basis. She said that WFP will also help in various sectors including Health, Education and technical education etc. The Governor said that peaceful atmosphere in FATA has been restored by the utmost struggle of the army and security forces while developmental work in the area and restoration of infrastructure work are continued.