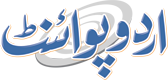 Zero Tolerance For Corruption In AJK: Farooq Haider
Faizan Hashmi Published July 29, 2016 | 10:34 PM
ISLAMABAD, (UrduPoint / Pakistan Point News - 29th july, 2016) : Prime Minister-designate Raja Farooq Haider has the upcoming government of Pakistan Muslim League-Nawaz (PML-N) in Azad Jammu and Kashmir would promote transparency and merit with zero tolerance for corruption. With the grace of Allah Almighty, PML-N stood victorious in AJK under the leadership of Prime Minister Muhammad Nawaz Sharif and due to hard work of workers, he said in an interview with ptv. He said Prime Minister, Muhammed Nawaz Sharif had assured full cooperation to the AJK government for executing the development projects ensuring quality work and transparency. He said administrative reforms would be introduced in AJK and highly professional and committed persons would be employed for the purpose. Farooq Haider said, health, education and infrastructure sectors would be paid special attention and hospitals equipped with latest facilities would be set up at every tahsil for the benefit of people.
"Entire structure of health department would be updated." To ensure transparency and to promote merit in Education sector, we are considering to introduce National Testing Service (NTS) for hiring teaching staff, he said. The Prime Minister-designate said, road infrastructure is also one of his party's priority as the present network is totally worn out and it takes hours to travel even a shorter distance. He said AJK has great potential in tourism and hydel power sector which needed to be promoted.
"To attract local and foreign tourists, special measures would be taken for revenue generation and promote image of AJK within Pakistan and abroad. Farooq Haider said his government would initiate small scale projects to generate cheaper hydel power.
He said it was an honor for AJK people that Prime Minister Muhammad Nawaz Sharif visited the area immediately after returning to Pakistan. He said 'we would form government in AJK and promote good governance to restore masses confidence in democracy.' PML-N government believed in accountability of everyone and in this connection, reforms would be introduced in present accountability institution for transparency.
"Our politics is not based on personal vendetta or revenge.
However, those who siphoned off masses money shall be hold answerable to people." "We have an agenda of progress and welfare of people in a transparent and upright manner and coming years would witness a visible positive change," he added. To a question, he said size of the new cabinet would be small but its members would be committed.
We shall also put in place a mechanism to gauge the performance of cabinet members. He said a true democratic environment would be created in the Legislative Assembly of AJK where equal opportunities would be provided to opposition parties to represent their voters. Raja Farooq Haider called for the opposition to join the government in its agenda of serving the masses.
He said his government would make Public Accounts Committee (PAC) fully independent so it could have proper check and balance on the government. He said the AJK government would establish a working relationship with the Federal government as it was essential for smooth running of affairs. Farooq haider said, the PPP government had not paid any attention to rehabilitation of earthquake victims of 2005. However the PML-N government would complete all pending projects. He said the PML-N government is fully determined to implement its development agenda as the government also has plans to establish AJK bank for economic cooperation as schedule and it would bring economic revolution in the region. PML-N government in AJK would strengthen Information Technology (IT) sector and work to launch 3g and 4g mobile phone services for its people, he said. He said PML-N fully supports Kashmir movement in Indian occupied Kashmir and Prime Minister Muhammad Nawaz Sharif had taken up the issue at all local and international forums. AJK is a base camp for Kashmir movement and we would continue our support to Kashmiri people and Indian atrocities in the valley would be highlighted through the print and electronic media. He said the PML-N is committed on its stance for Kashmiri people and consider Kashmir as an unfinished agenda of 1947 partition and international community must listen to voices of Kashmiri people who are struggling for their right to self- determination over the decades.