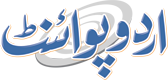 Asian Games: Pakistan Hockey Team Falls To Japan
Ijaz Ahmad Published October 02, 2023 | 09:28 PM
Pakistan hockey team's hopes to advance to the semifinals of the 19th Asian Games suffered a major blow following a gripping match against Japan in Hangzhou, China on Monday
HANGZHOU, China, (UrduPoint/Pakistan Point Mews Oct 02, 2023) :Pakistan hockey team's hopes to advance to the semifinals of the 19th Asian Games suffered a major blow following a gripping match against Japan in Hangzhou, China on Monday.
Japan secured their spot in the semi-finals with a narrow three-to-two victory over Pakistan in a closely contested game.
The early breakthrough came from Pakistan's striker Arshad Liaquat, who netted a field goal in the 5th minute, giving his team an early lead. Japan responded swiftly, scoring their first goal through a field goal in the 6th minute through a conversion on a penalty corner.
Japan took the lead in the 17th minute and added another via a penalty corner in the 28th minute.
Pakistan managed to pull one back with Arbaaz Ahmed slotting a penalty corner in.
Both teams had their chances with penalty corners, Pakistan converting one of their three opportunities while Japan made the most of two out of their three penalty corners.
In the Asian Games hockey competitions, twelve teams are participating, divided into two pools. Pool A comprises teams from India, Japan, Bangladesh, Singapore, Uzbekistan, and Pakistan. Pool B features teams from Korea, Malaysia, China, Oman, Thailand, and Indonesia.