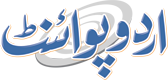 Baseball: Ichiro Reaches 3,000 Hit Milestone
Zeeshan Mehtab Published August 08, 2016 | 11:09 AM
LOS ANGELES, (APP - UrduPoint / Pakistan Point News - 8th Augst,2016) - Japanese star Ichiro Suzuki became the 30th member of Major League Baseball's elite 3,000-hit club after blasting a triple in the seventh inning against the Colorado Rockies. The 42-year-old centre fielder launched a drive from Rockies reliever Chris Rusin high off the right field wall as the Miami Marlins won 10-7 on Sunday in Denver. Ichiro tied Roberto Clemente for 29th place on baseball's all-time hit list.
He also had an infield single in Saturday's game to get within one of the milestone.
"It's not about the 3,000 and what I did. It's about my teammates and the fans," said Ichiro. "When you have those moments with your teammates and the fans -- that's when I feel the joy and have fun." Making his first start since July 29, Ichiro struck out in his first at-bat and grounded out twice more. He then took advantage of a 2-1 count by ripping Rusin's 86 mph pitch off the scoreboard to become just the second player in major-league history to triple for hit No.
3,000. The other is Minnesota Twins star Paul Molitor.