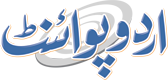 Cricket: Father May Not Go With Woakes
Zeeshan Mehtab Published August 02, 2016 | 04:40 PM
BIRMINGHAM, United Kingdom, (APP - UrduPoint / Pakistan Point News - 2nd Augst,2016) - England all-rounder Chris Woakes hopes his current good form will last long enough to persuade his father to conquer his fear of flying. The Warwickshire all-rounder heads into Wednesday's third Test at his Edgbaston home ground in arguably the best form of his career. His father, Roger, saw his son take 11 wickets in England's 75-run defeat in the first Test at Lord's and is set to be among the crowd when the hosts look to go 2-1 up in the four-match series at Edgbaston following their 330-run win in the second Test at Old Trafford.
But travelling overseas is a different story for Roger Woakes, although son Chris hopes that might change if he is selected for England's 2017/18 tour of Australia. "They (my parents) follow me as much as possible, (but) not overseas -- my dad has never flown at all," said Woakes at an event staged by series sponsors Investec. "He's never left the country, but (my parents) drive all over the UK.
"He's a little bit claustrophobic, so flying has always been a no-no.
He doesn't get in lifts and things like that (either)." Woakes would be delighted if his father saw him in action in Australia, but thinks it unlikely. "I don't think I would (be able to persuade him) -- unless he went on a boat," Woakes added. "I'm sure he'd love to, but don't think he'd be able to.
I'm sure he'll be happy sat on his sofa watching it on tv with a cup of tea. "(But) don't get me wrong -- I'll ask the question if I'm in the Ashes squad." Woakes's Test debut at The Oval at the conclusion the 2013 Ashes also presented his father with a problem.. "He always gets the stairs," Woakes explained. "I booked them a hotel by the river, and they put him on the 17th floor. "He was in his late 60s then, so he had to get moved -- but they couldn't do it until the next day, so he was walking up and down 17 floors.
He was knackered."