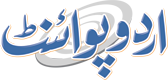 Cricket World Cup: Temba Bavuma Factfile
Ijaz Ahmad Published October 02, 2023 | 09:37 PM
Factfile on South Africa captain Temba Bavuma ahead of the Cricket World Cup which gets underway in India on Thursday
Delhi, (UrduPoint/Pakistan Point Mews Oct 02, 2023) :Factfile on South Africa captain Temba Bavuma ahead of the cricket World Cup which gets underway in India on Thursday:
Name: Temba Bavuma
Age: 33
Playing role: Batsman
International ODI career
Matches: 30
Runs: 1,367
Highest score: 144
Average: 54.68
100s: 5
50s: 4
-- Patience and history-making seem to be two cornerstones of Bavuma's career.

He made history when he became the first Black South African to score a Test hundred, against England in 2016. But he needed patience over the next seven years, two months and 88 innings as he waited for his second Test ton.

He needed patience with his ODI career as well. It started in 2016 with a century against Ireland but his second ODI came a year later in October 2017, when he scored 48.
He had to wait even longer, almost two and a half years, to play his third in February 2020 - he celebrated his recall with 98 against England.
Bavuma then took over as ODI captain in March 2021.
At five foot three, he lacks the brute power of many ODI thrashers - but he has timing and technique.
A top order regular he opened against Australia in September and carried his bat for an unbeaten 114.